According to MacRumors, new specs for the upcoming Apple MacBook Air Models leaked already, mainly confirming what we already thought: Intel Ivy Bridge, 8GB RAM, 512GB SSD stock. Unconfirmed is still the Retina Display on the MacBook Air and USB 3.0 Ports, among other rumored extensions. Let's see what the next few hours will bring!
Here are the leaked specs:
11-inch
Base Model: MD223LL/A - MBA 11.6/1.7/4/64FLASH-USA
Better: MD224LL/A - MBA 11.6/1.7/4/128FLASH-USA
High End: MD845LL/A - MBA 11.6/2.0/8/256FLASH-USA
13-inch
MD231LL/A - MBAIR 13.3/1.8/4/128FLASH-USA
MD232LL/A - MBAIR 13.3/1.8/4/256FLASH-USA
MD846LL/A - MBAIR 13.3/2.0/8/512FLASH-USA
Apple's Mountain Lion Developer Preview was updated to version 12A193i (from 12A178q) weighing 1.45GB.
"With the Developer Preview, you can explore Game Center, Notification Center, Documents in the Cloud, new sharing capabilities, advanced security features, and much more"
Apple Mac OS X 10.8 Mountain Lion includes lots of features from iOS, such as Reminders, Messages and Game Center. One noted update from the previous version of the Developer Preview is a Do Not Disturb setting to Mountain Lion's Notifications Center, as outlined by 9to5mac, which allows users to block incoming alerts and banners.
Furthermore Mac OSX 10.7.4 Lion Update is around the corner: 11E53 is the current build that was seeded to developers. The previous release was numbered 11E52 - so a final public update is imminent. Apple notes that there are no known issues with this build but asks developers to focus their testing on graphics, iCal, Mail, Printing, and Time Machine.
If there are updated kexts is not known at the time of writing - it looks like we have to wait for the final release of 10.8 ML to get new graphics drivers, such as support for the 7xxx AMD Radeon GPUs with the Codenames Cedar, Caicos, Turks, Cape Verde, Pitcairn, Tahiti and New Zealand.
Adobe officially announced the the launch of Creative Suite 6 (CS6) which can already be read about on the Adobe CS6 Website. Adobe also presented a new payment method for the usage of CS6: for $49,99 per Month, the whole Bundle of Software can be used on a subscription basis, which is significantly lower than assumed. Small project-teams and low-budget productions can benefit from this service. Updates of Premiere have some highlights such as "native DSLR and Video Camera support", where Adobe also lists the ARRI Alexa, Red EPIC, Red Scarlet, Canon EOS C2300, as newly supported devices. Adobe After Effects finally supports Illustrator path-import. All in all, the whole Suite is said to be much faster, as the new Mercury Engine speeds up overall usage with improved GPU support.
Earlyadopterdemands reported that the Samsung Galaxy S3 surfaced on the german Amazon Website: Specs are quite clear now. The Smartphone features a 4.7inch super-AMOLED touchscreen and a quad-core CPU running at 1.5Ghz (or 1.8GHz). In difference to the Samsung Galaxy Nexus, the Samsung Galaxy S3 can hold a microSD card to increase storage up to 32GB. (it remains unclear if that means 32 GB in total, or 32 additional Gigabytes).
Furthermore, Samsung is currently teasing us with more information on their website www.tgeltaayehxnx.com. Official release date of the Samsung Galaxy S3 is Max 3rd, according to Samsung.
New Apple Macbook Pro Models are on the horizon? Intel Ivy Bridge for the 13, 15, 17 inch and MacBook Air models are most likely, with quad core and possibly USB3 ports. There might be a "slim form factor" that would mean MacBook Air-like MacBook Pro Models, with USB3 ports along other features such as dual Thunderbolt ports and Retina Displays (treat this information as rumors!). As macrumors notes, Reseller Shortages Hint at Forthcoming Update for 15-Inch MacBook Pro: "Apple has been said to be ramping up production of new 15-inch MacBook Pro models carrying a thinner form factor, with Intel's rumored April 29 debut of quad-core mobile Ivy Bridge processors undoubtedly driving that timeline."
The 13" MBP still goes for around $1,115.00, the 15" Quad Core i7 15-inch version is still at $1,679.88. Prices for the upcoming models are obviously not known yet.
Foxconn is supposedly searching for 18.000 workers to support the production of the upcoming iPhone 5, to be released in June 2012. Although Kotaku commented "the interview was conducted from a distance, and it doesn't look like the recruiter knew he was on camera and his reply is hardly rock solid." - it still might be a valid assumption, since Apple released almost all iPhones in summer, with the iPhone 4S being the only exception (release in autumn). Insiders are discussing a possible higher resolution display and "real" LTE support (e.g. Europe) as new features. Since the release of the iPhone 4S was not long ago, design changes of the upcoming iPhone 5 are most likely, to make a stronger distinction between the 4S and the upcoming Version 5 of the smartphone from Apple.
canonrumors puts a date on a possible announcement of the long awaited Canon 5D MK III (MK3): announced around the end of March or early April 2012, "availability will probably happen before the summer begins in 2012. No specs were given at this time. This is a very solid [CR2]. The NAB show is April 14-19 in Las Vegas.".
The Canon EOS 7D Mark 2, northlight-images amongst other blogs report, "will be one of the big items Canon shows at Photokina 2012 in Cologne, Germany". Reports about the camera being APS-C are rumored, even though there is some info out there about it being APS-H. (dpreview, canonrumors)
Currently, the Canon EOS 5D MK II sells starting at $1,980.00 on Amazon US and EUR 1.679,95 on Amazon Germany. The Canon EOS 7D starts at $1,298.49 (Amazon US) and  EUR 1.229,95 (Amazon Germany). Since there were recent price drops, it is unclear if the prices will further slide down, once a new product will be introduced. Our recommendation is to get a Camera now, if you really need it, possibly refurbished. The second hand value will still be high, so it's currently a good time to buy, although new models might be around the corner.
[Update 2012-3-14] Mozilla released the stable version of Firefox 11 today. As of now, Aurora will be the upcoming Firefox 12.
Since the Mozilla Foundation got 300 Million US$ per year from Google to implement Google's search engine as the default one, two new releases of the Firefox Browser have been presented: Firefox 10 (stable) and Firefox 11 Aurora (Version 11). The mobile Android version of the Android implementation gets a new, native UI. That makes the browser faster and it needs less memory besides other improvements and fixes. Firefox Aurora and Beta can be downloaded from Future of Firefox.
FocusTaiwan reports (via 9to5Mac) that Apple pushing its manufacturing partners to meet deadlines that would allow the company to launch the iPad on Steve Jobs' birthday, February 24th.
According to the report, workers at several iPad component suppliers as well as manufacturing partner Foxconn will have limited time off during the usual Lunar New Year holiday. The Lunar New Year holiday itself falls on January 23rd next year, with workers generally receiving a number of other days off from work around that date.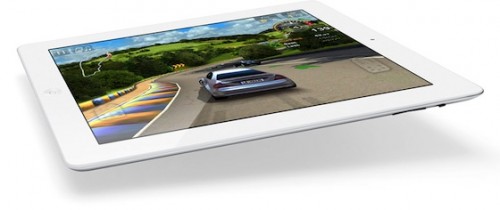 Sources have been reporting a variety of rumored dates for an iPad 3 introduction, with some claiming a debut in the March-April timeframe while others have pointed to a February launch being in the works.
Apple last year launched new MacBook Pro models on Jobs' birthday, although that unusual Thursday introduction was likely a convenient coincidence driven by the debut taking place during the Presidents Day holiday week.
[original via macrumors.com]
According to 9 to 5 Mac and Macrumors, the "reliable tipster 'Mr. X'" has revealed that Apple will be releasing new MacBook Air and Mac Pro models this week alongside OS X Lion. While Mr. X has not offered a specific release date, it appears that Apple may be targeting this Thursday, July 14th for the hardware launch alongside OS X Lion.
New hardware also means new kexts for the hackintosh community and possibly also price drops on refurbished Mac Pro systems
and refurbished MacBook Air
models.
Ableton Live was recently updated to version 8.2.2. The update is a huge step forward for  the "Max for Live" API, which gets added support for Rack-Devices (Devices inside Racks can now be accessed via the Max for Live API) and Return Tracks (Return tracks can now be observed via the Max for Live API). This is a recommended update for every Ableton user, especially when using max4live. The latest max/msp (Max 5.1.8) requires Ableton Live 8.2.2 to work.
The release notes according to Ableton:
Ableton Live 8.1.1 was released to the public, with a lot of bugfixes, stabilizing the quite unstable 8.1 release that was introduced maybe too fast because of max for live. Live Lite and Live Intro are not yet supported with Live 8.1.1
Note: "If you own Suite and have already installed Suite 8.1, then you can download the Live 8.1.1 installer which has a smaller download size." See a list of all the Changes in the details of this entry.
Monome.org just released the information in the release date of their greyscale sixty-four: 1st of January, 2010. The 64 edition is US$ 500 plus shipping costs. *Update*: Orders are accepted as of NOW. I just ordered my monome via google checkout. International postage fee is 90$ +customs. Let's see when it arrives...
What is a monome? "a reconfigurable grid of backlit keypads which connects to a computer. interaction between the keys and lights is determined by the application running on the computer. there is no hard-wired functionality."